The Midnight Zone
The Midnight Zone is called the Midnight Zone for a reason. There is no light whatsoever in the Midnight Zone, but animals with bioluminescence are present. You may not think there is much life in the Midnight Zone, but there is, and quite strange life at that. Now, certainly there aren't as many creatures here as farther up towards the surface where there is less pressure, but there is still somewhat plentiful life. The Midnight Zone is the zone extending from 3,000 down to 15,000 feet down. The temperatures in the Midnight Zone range from 43 to 32 degrees Farenheit. To see some creatures that live in the Midnight Zone, see the topic "Creatures of the Deep". The pressure in the Midnight Zone is very high and as much as two tons per square inch!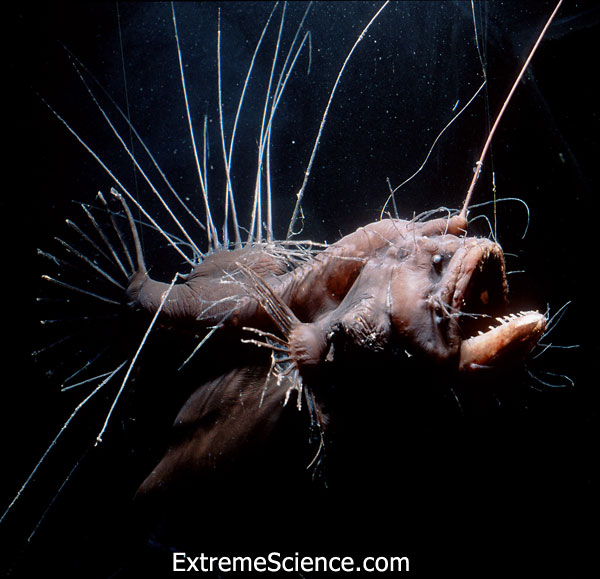 Posts

: 8


Join date

: 2011-03-23


Age

: 20


Location

: If I knew I'd tell you, otherwise known as Area 25



You're talking about the Twilight zone, not the Midnight zone.




Posts

: 1


Join date

: 2013-03-18



Honestly, I haven't been on this website for years given that its only purpose was for a science project, but nonetheless . . .

I didn't know that it was called the twilight zone; I mean, you'd think twilight = some light and midnight = no light. Anyway, thanks.



Posts

: 8


Join date

: 2011-03-23


Age

: 20


Location

: If I knew I'd tell you, otherwise known as Area 25




---
Permissions in this forum:
You
cannot
reply to topics in this forum